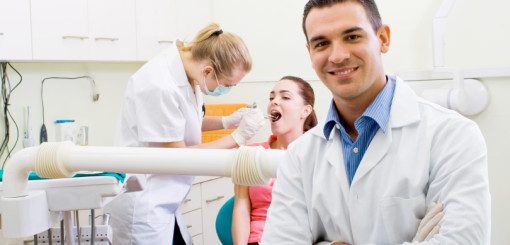 If you are considering whether to try and find an NHS space for your dentist or to go with a private dentist, we're here to help make the decision easier, by introducing the benefits of choosing a private dentist. The benefits really are endless, but we're choosing three of the main points to help you make your decision. Health is one of the most important things that we can invest in, so although it may cost slightly more, it will certainly be worth it.
No Waiting Times
The first benefit of choosing a private dentist is that you won't experience the same waiting times that you do at an over subscribed NHS dentist. Private dentists will make sure to assign more than enough time to each patient for their appointment, so even if things do run over slightly, you will never feel the impact as the next patient. There are no specific quotas that private dentists have to offer, hence they are able to give their patients the best possible experience.
Better Range of Treatments
Private dentists are also able to offer a better range of treatments. As they are able to invest in their business in any way they see fit without any NHS restrictions, generally, private dentists provide a much wider treatment range. This helps to ensure that they are finding the best possible treatment for you specifically, with 3 options for teeth whitening rather than just one, for example.
The ability to invest in state of the art technology also helps to ensure that every treatment is as efficient as possible, so they are more comfortable and take less time. For example, rather than having to take manual molds of your teeth, 5D scanners can be used, so you don't have to experience the discomfort of a manual mold. Using the scans you can also be shown before and after images so you know exactly what the results of your treatment will be.
This is such a big benefit of choosing a private dentist, as you will be able to access a more personalised, comfortable and efficient treatment, that unfortunately you are rarely able to access through an NHS dentist.
More Thorough Appointments
Linking back to the point about no waiting times, every patient is assigned a slot with more than enough time for any treatment, meaning that every appointment is thorough. This is especially important when it comes to check-ups and the hygienist, as a rushed appointment means that something is more likely to be missed which could have easily been resolved. They will be able to spend more time conducting x-rays or highlighting areas of concern, as well as being able to be more thorough with the scrape and polish.
Overall, no matter what you are going to visit your private dentist for, whether its Invisalign Leamington Spa based or a check-up in London, you know you will be given more than enough time for a thorough appointment.